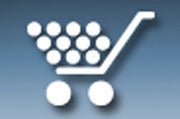 The answers to one of Neilsen's ongoing surveys of mobile shoppers in the US are very helpful to small businesses: Shoppers feel most secure making purchases at brick-and-mortar stores, and very insecure about buying products on their smartphone. But they much prefer the convenience of online shopping over shopping at a retail store. How can you use this data to help your business?
Even in 2012, only 22 percent of respondents stated that they felt that online shopping was the safest, even though there is just as much likelihood that your credit or debit card can be used for fraudulent purposes at a retail location as there is of your data being hacked or stolen by an online fraudster. The three times I personally have been a victim of fraud, each incident happened at either a retail store or a gas station and involved my debit card being copied.
Media reports of retail giants being hacked don't make consumers feel any more secure, but there's nothing you can do about that. You can look at security certificates for your website that assure the customer that you are doing everything you can to protect their data. McAfee's Web Security Seal is one of the more recognizable and trusted brand names, but there are many more out there. McAfee will ensure that your protocols meet the rules for PCI (Payment Card Industry) compliance for credit-card acceptance, and it will continuously scan your website for vulnerabilities.
Read more »
2