Making the leap into social business isn't easy for any organization. So we like to ask our colleagues in the field for their insights from time to time. This week, we pose five tough questions to Dion Hinchcliffe and Peter Kim, co-authors of Social Business By Design.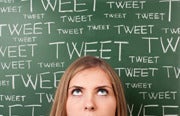 1. Concepts in social media are constantly evolving, and it's often difficult for business leaders to get their heads around social tools in the workplace. What do you mean when you use the phrase "Social Business"?

Social business is the intentional use of social media to drive meaningful, strategic business outcomes. Social media isn't a technology fad or a means to free online marketing impressions -- it can be used for significant, sustainable, transformative value creation. By intentionally designing new social business models with customers, employees, and value chain partners, any forward-thinking organization can direct and guide social business efforts to drive high value, high scale, cost effective business outcomes.
Read more »
2