Got Java? Even if you've applied the urgent out-of-band patch from Oracle, you may want to disable or uninstall Java itself. It turns out that the patch has its own flaws that make Java vulnerable to new attacks.
According to security experts, Oracle's Java patch resolves the multiple "zero-day" vulnerabilities currently being exploited by attacks in the wild. However, it also leaves open a vulnerability—which was discovered and reported to Oracle earlier this year—that could allow an attacker to bypass the Java sandbox protection and execute malicious code on the target system.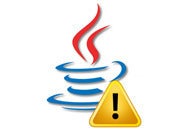 Oracle's Java has become the new low-hanging fruit. Attackers used to target Adobe products as the weak link in the security chain, but Adobe has worked diligently to improve the security of its products, and—more importantly—the speed and predictability of its patches and updates. As a result, the focus has shifted to Oracle, and Oracle seems ill prepared to respond.
Read more »