In the wake of news that the FBI has arrested a LulzSec hacker on charges related to attacks against Sony Pictures, a new team of hackers is making headlines. Team GhostShell has published over a million hacked records, and it promises there's more to come.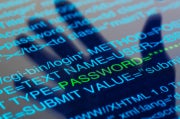 The new attacks are part of "Project HellFire." Project HellFire is intended as a form of online protest against banks and politicians, and as retaliation for arrested hackers. Team GhostShell says, "We are also letting everyone know that more releases, collaborations with Anonymous and other, plus two more projects are still scheduled for this fall and winter. It's only the beginning."
An analysis from a security vendor suggests that most of the breaches were a result of SQL injection attacks. The attacks were aimed at consulting firms, manufacturing firms, government agencies, and banks. Team GhostShell was able to capture Admin passwords, usernames and passwords from customer accounts, and other files and documents.
Read more »