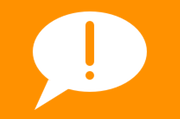 And now it's Google's big week with Google I/O, following on the heels of Microsoft's Windows Phone 8 and Surface announcements and Apple's WWDC. Google launches the Nexus 7, it's entry into the tablet market, plus the oddball (pun intended) Nexus Q media streamer.
Meanwhile, Microsoft announces Windows 8 upgrade pricing, we talk a bit about how to choose a gaming PC and dive into a couple of new game releases.
Download the podcast (34:27).
Read more »
4