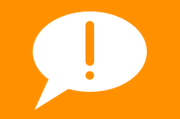 PCWorld Editors Ginny Mies, Mark Sullivan, Nate Ralph, and Jason Cross briefly discuss the passing of Steve Jobs at the age of 56. Jobs was an incon the likes of which comes along only once every few generations, and was both likeable and infuriating in the way only true visionaries are.
After that brief look at his important life, we move on to discussing the iPhone 4S announced this week, and the Facebook announcements from last week. We even answer a reader mail from a blind listener in Scotland who wants to know more about the accessibility features in Windows 8.
Download the podcast (33:20).
Read more »
1