Today is Microsoft's Patch Tuesday for the month of November--the eleventh Patch Tuesday of 2011. It is a light month from Microsoft, with only four security bulletins. The big news, though, is that a zero day flaw being exploited by the Duqu worm is not among the vulnerabilities fixed by Microsoft today.
The addition of four security bulletins this month brings the total for the year so far to 86. Of the four security bulletins, one is rated as Critical, two are Important, and one is ranked as a Moderate threat.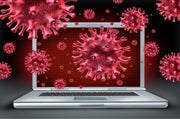 The biggest concern this month--aside from the unpatched Duqu zero day--is MS11-083. It is rated as Critical because a successful exploit could allow an attacker to assume complete control of the vulnerable system. The immediate threat, though, is reduced by the level of technical difficulty in successfully exploiting the flaw.
Read more »
2