People don't like it when apps surreptitiously steal personal information. Apparently Apple's primary concern is the "surreptitious" part, though, rather than preventing personal data from being leaked or collected. New dialog boxes in iOS 6 may protect Apple, but will do little to help users safeguard their privacy.
Earlier this year the proverbial "stuff" hit the fan when it was discovered that Path--a popular social networking app--was stealing contact info from the address books of the iOS devices it was installed on. That incident was followed by other revelations of privacy infringement, and congressional inquiries demanding stricter protection for users.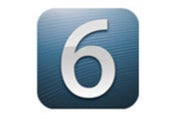 Apple responded to Congress with a statement claiming that a future release of iOS would change the process so that any app wishing to access sensitive data like contact information will require explicit user approval. That "future release", it seems, is iOS 6.
Read more »
6