Kaspersky and Symantec both reported dramatic declines in the number of Macs infected with the Flashback malware this past week. However, Dr. Web--the source that discovered the threat in the first place--claims the number of compromised systems is still going strong, and may even be growing.
Apple responded to the malware attack with a patched version of Java, and a subsequent update that removes the Flashback malware. Apple also implemented a process to proactively disable Java if its not actively used--a brilliant way of reducing the exposure to attack by following established security best practice and turning off or removing services and tools that aren't necessary.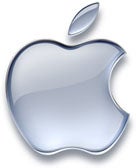 Following the moves by Apple, there have been reports that the number of systems infected with Flashback malware has dropped to 140,000, or even as low as 30,000. However, Dr. Web claims the number is still somewhere around 650,000, and that unique evasion techniques in the malware, combined with flaws in the methodology of the security vendors, is yielding false data.
Read more »
6