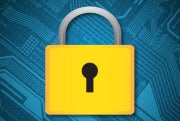 Fallout from the Global Payments fiasco that could affect potentially millions of credit cardholders continues. First, Visa over the weekend dropped the Atlanta-based credit card processor from its ranks as a partner "compliant" in accepted industry data security standards.
Meanwhile, Global Payments said that cardholders' names, addresses and Social Security numbers were not obtained by hackers. The company says that only what's known as Track 2 data (relating to the magnetic strip on the back of the card) was stolen--that is, the credit card numbers and their expiration dates.
"Based on the forensic analysis to date, network monitoring and additional security measures, the company believes that this incident is contained," Global Partners added.
Read more »
6