Hard on the heels of the controversy that arose recently around Symantec and its claims that numerous apps on the Android Market were actually malware in disguise, Google on Thursday unveiled a new tool to help it identify malicious apps.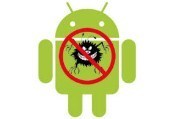 Symantec subsequently recanted its assertions, of course, but in the meantime there's now a service called "Bouncer" that aims to keep the Android Market free of malware by quietly and automatically scanning it for questionable apps.
"Today we're revealing a service we've developed, codenamed Bouncer, which provides automated scanning of Android Market for potentially malicious software without disrupting the user experience of Android Market or requiring developers to go through an application approval process," wrote Hiroshi Lockheimer, vice president of engineering for Android, in a Thursday post on the Google Mobile Blog.
Read more »
4