Facebook users should be on alert. An old worm has learned some new tricks and is spreading through the social network, compromising accounts and possibly gaining access to financial information. Seculert claims that logon credentials from over 45,000 Facebook accounts have been stolen so far.
The Ramnit malware itself has been around for quite a while. The initial discovery dates back to April of 2010. An October 2010 post from McAfee explains that the worm is capable of infecting EXE, DLL, and HTML files, and breaks down in detail how the malware works.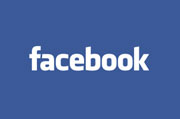 Following the release of the ZeuS botnet source code, though, malware developers borrowed from the ZeuS playbook to modify Ramnit. The resulting merger is a worm that has the scope and propagation of Ramnit, combined with the financial data-stealing talents of ZeuS.
Read more »
8