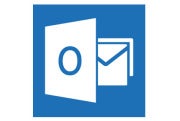 As you'll recall from last week, Microsoft just took the wraps off Outlook.com, a.k.a. the Webmail service formerly known as Hotmail.
Yawn, right? After all, what could Outlook.com possibly bring to the table that Gmail doesn't already have -- or do better?
As it turns out, quite a bit. I've spent the last several days test-driving the new service, and while it's far from perfect, Outlook.com actually offers a number of features that could lure business users away from Gmail.
Read more »
35