Microsoft's release of Windows Phone 7 brings updated Word, Excel, PowerPoint, and OneNote Mobile, to your fingertips. The touchscreen-friendly revamp of Office Mobile is radically different from the previous version. And files are supposed to resemble their appearance on the desktop more closely.
Shrinking Word, Excel, PowerPoint, and OneNote to fit in the palm of your hand is no easy feat. Microsoft does a decent, though not spectacular, job of placing basic editing features on the hand. You swipe and slide through the screens (which feature large, legible fonts), tapping on the touchscreen keyboard to type.
Office Mobile comes preinstalled on Windows Phone 7 phones. I tested the tools on an HTC Surround for AT&T. If you have a Windows Phone 6.5 device, you can download an Office Mobile upgrade from the Windows Marketplace
After answering a phone call and sending text messages, though, it was torture figuring out how to return to the last document. I went back to Hotmail, and the document was no longer open. I went to the Office menu, yet the document did not appear. (I thought the iOS, despite its lack of multitasking, to be more intuitive than Windows Phone 7 for finding your previous place after an interruption.)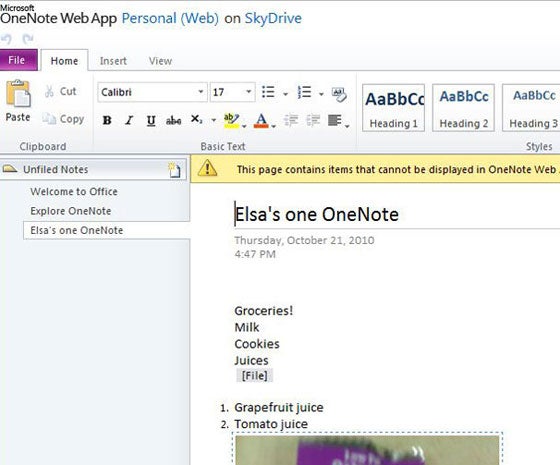 My lesson was to remember to save a document the moment you open it. When you do that, you can be sure it will appear in the Office Hub even if you get interrupted right away.
And wait, how did I get to the point of e-mailing files to myself again? I stopped doing that when Writely, the Google Docs predecessor, launched more than 5 years ago.
E-Mail
With Exchange, your Outlook e-mail inbox matches the one on your desktop at the office. Beefed up Exchange Server support lets IT administrators can set up one phone for multiple Exchange server accounts. (I wasn't able to test this by the time of posting, but I'm hoping to follow up in another story that explains how.)
You can set up POP3 and IMAP e-mail, and directly from third parties such as Google and Yahoo just by entering a user name and password.
Read more »
5