Reports are circulating of yet another malware scam targeting Facebook users. The sheer size of the social network, combined with the inherent trust users place in messages from friends and family through Facebook make it a prime target for malware attacks to exploit.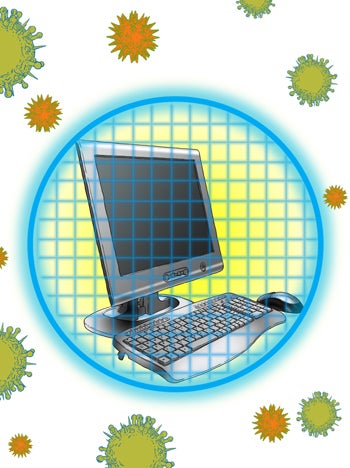 The security analysts at AppRiver report that they are detecting a new malware campaign targeting Facebook. The campaign tricks unsuspecting users into thinking the message is coming from Facebook. The e-mail appears to be an official Facebook notification indicating the reader can reconnect with friends, but the message is full of malicious links. Clicking on one of the malicious links will then redirect them through several different Web sites and load malware onto their computer through a hidden iframe exploit.
So, what's the big deal? Is this Facebook malware attack any different than every other malicious attempt to exploit social networks? An AppRiver spokesperson explains "What's unique here is that this virus campaign is also hitting smartphone devices (specifically BlackBerrys at this time) that have the Facebook application/icon installed. In other words, it's not just utilizing email, but also triggering the application itself to make the campaign more believable."
Read more »
2