Is there a distracting traffic sign in the middle of your video, or maybe something in the background that needs to be removed? I spotted a software application that can do that--and more--and I promise, you'll be amazed.
The video I watched was produced by a group of researchers from the University of Washington's Department of Computer Science and Engineering. These guys are in the Graphics and Imaging Laboratory and they have a truly astounding process that lets you combine low resolution still images into high resolution video.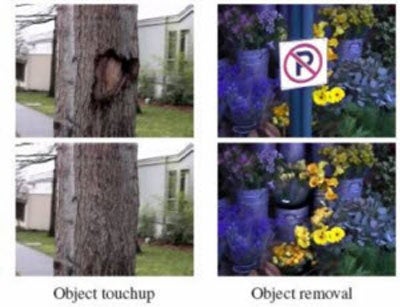 The software merges the images and video, and at the same time, fixes the inconsistencies between the two. For instance, they show how, within the video, to remove a traffic sign or touch up a tree.
Read more »
2