Don't-Miss Antivirus software Stories
How to Safeguard Your Online Security
Use these tips to guard against security attacks related to your Facebook, MySpace, or Linked-In activity. Also, Bank of America's ShopSafe, Citibank's Virtual Card Numbers, and Discover's Secure Online Account Numbers make credit card-based shopping more secure.
17 High-Risk Security Threats (And How to Fix Them)
If you use a social network, a Web browser, a public computer, or a cell phone, beware: Your PC, your bank account, and your personal privacy are at risk. Here are 17 common threats, with fixes for each one.
How to Keep Your Cell Phone Info Private
The ReCellular Data Eraser page shows you how to remove your personal data from an older cell phone before you dispose of the phone. Also: Is the Android phone the snoopiest ever?
How to Lock Down the Data in Your Apps
Microsoft's Remove Hidden Data tool makes sure that no embarrassing comments are left in your older Microsoft Office documents. For Office 2007, use the Document Inspector command to vet your metadata. Also: NASA tells you how to make sure blacked out info in electronic documents remains unavailable.
Secure Your Vista PC in 10 Easy Steps
You don't necessarily need an expensive security suite to lock down Windows Vista. Here's how to do it using free software and a few easy system tweaks.
15 Tech Secrets for the Serious Road Warrior
Use these smart mobile tech tricks to create your own wireless hotspot out of a phone or laptop in a pinch, protect your laptop from grab-and-dash thieves, and communicate with anyone anywhere.
Can Two Security Suites Co-Exist?
Bob Carne wants to use Trend Micro Internet Security as added spyware protection, along with Norton 360. They don't play well together.
Fancy formatting can look ugly on certain clients or get trapped in spam filters.
When installing a new messaging security system, you should pay attention to performance issues, the user experience, and management and operational costs.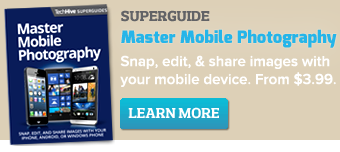 Featured Brands
Deals & Coupons »

Upgrade Your Business »