Don't-Miss Business Mobility Stories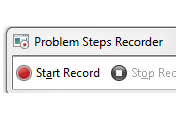 Smartphone Security: How to Keep Your Handset Safe
As smartphones grow more powerful than the PCs we used just a decade ago, they increasingly become the target of scam artists. Here's how to beef up security for your iOS, Android, BlackBerry, or Windows handset.
5 Fixes for iTunes' Famous Flaws
Apple's iTunes has its flaws and isn't nearly as flexible as it should be. There are ways to fix some of the flaws via free or low-cost add-ons.
Featured Brands
Deals & Coupons »

Upgrade Your Business »