Don't-Miss Business mobility Stories
Want to run Linux on a laptop, but not sure which hardware is best? This guide will help you zero in on the machine that's right for you and the distribution you select.
How to Travel Like Tech Royalty
You can take your tech on a trip, or get someone to provide it for you. Here's how to stay charged and connected--and get the most out of your tech when you travel.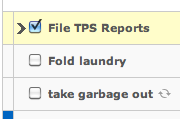 12 Amazing Productivity Boosters
Manage to-do lists, capture ideas, and overclock your workday (and home life) with these essential apps for getting things done.
How to Boost VoIP and Video on Your Network
Improving quality of service on a busy network can lead to smoother voice calls, video conferences, and streaming media. Here's how to get noticeably better results at little or no expense.
Lock Down Your Android Devices
Learn how to protect the Android phones on your business network--and how to protect your business network from your Android phones.
Here are three steps for small and midsized businesses who consider upgrading from a PBX phone system to Voice-over IP.
Facebook Ads: Success Secrets From a Facebook Insider
With Facebook Ads, you can target a narrow set of users as well as their self-described interests and relationships. Here are the the tricks that Facebook shared with us for getting the most out of a campaign on the social-networking juggernaut.