Don't-Miss Desktop Stories
Start a Revolution With Your Personal Tech
If you happen to be planning the overthrow of a corrupt regime--whether it's the national ruling party or the board of your Homeowners Association--your personal tech and Twitter account can be your best co-conspirators.
Fix a Noisy, Overheated Desktop
Is your system making more noise than usual because the fans are working overtime? You need to blow out the dust, pronto. Here's how.
Just bought a new PC? Here's how to ditch the bloatware, get the apps you want, and make sure it has all your important data.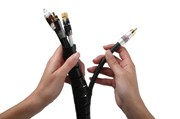 Get started on your PC spring cleaning by tidying up the mess of cables spilling all over your desk.
Whether you're preparing for the day the government shuts down the power grid or you simply want to slash your monthly electricity bill, we have the high-tech, low-power tips and gear you need.
Your Worst-Case-Scenario PC Survival Kit
Whether you're in a safe house, on the lam, or weathering the End of the World as We Know It, you'll want to check out this collection of worst-case-scenario tips, apps, and downloads for your PC and smartphone.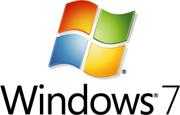 Desktop Videos
Featured Brands
Technology that empowers you... »
Deals & Coupons »