Don't-Miss Laptop Stories
Editing Word Documents on an iPad
Unlike the iPhone and iPod touch, the iPad was designed with the needs of typists in mind. The screen size, the large virtual keyboard in landscape orientation...
R. Baunach asked if the inertia of a moving car can hurt a spinning hard drive
The Procrastinator's Guide to PC Maintenance
You want to keep your PC running smoothly, your apps updated, and your data safe--but you're lazy. Here's how to keep your PC healthy while expending the minimum amount of effort possible.
PCs, printers, smartphones, cameras, networks--your stuff will inevitably stop working. Here's how to troubleshoot and fix your most common tech issues.
The Windows screen on Viksvet's laptop flipped sideways; the Answer Line forum offered help
Have you ever wanted to liven up your laptop's looks? Here's how to spruce up your portable PC with stickers, paint, fabric, and more.
Here's how you can play pranks on your family, friends, and coworkers with the tech they use every day--and avoid like-minded mischief makers.
What to Do When You Lose Your Tech Gear
When your cell phone, laptop, or other gear goes missing, these essential tips will improve your odds of recovering it­—or ensure that the lost item won't come back to haunt you.
Seven ways to improve your computing life by changing the way you use your computer.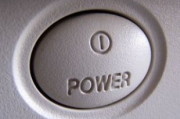 Jeremy Sutherland wants advice on keeping his laptop healthy.