Don't-Miss Networking Stories
Test Your Smartphone Data Speed
Wondering how your smartphone's data speeds measure up? Here's an easy way to test your mobile broadband speeds yourself--for free.
We explain four ways to increase the performance of everything attached to your work or home network.
Building a Better Business Backup System
Don't wait until your data disappears in a disaster to create a comprehensive backup plan and pick the technology that's right for your business. Backup may never be fun, but it is becoming more affordable, automated, and painless.
Networking Videos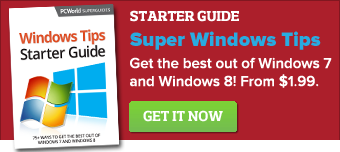 Featured Brands
Technology that empowers you... »
Deals & Coupons »