Don't-Miss Networking Stories
techhive.com
Watch the 2012 Super Bowl online, no matter where you are, with our guide to streaming the Giants vs. Patriots game on your PC, smartphone, or tablet.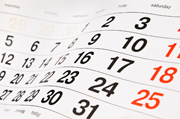 How to Stream Digital Media From Your Windows 7 PC
A PC can serve capably as a hub for digital media collections, but sitting at a desk isn't the best way to watch movies. We'll show you how to stream media from a Windows 7 PC to a game console, a set-top box, or even a smartphone.
How to Fix Your Windows 7 Network
Networking your PCs together is easier than ever, but a few common problems still pop up from time to time. Learn how to resolve them now.
Stay Connected When Disaster Strikes
Remote monitoring and control systems enable you to troubleshoot your data center from afar. Here's how to ensure you can connect to them in an emergency.
How to Forward Ports on Your Router
Your router can sometimes get in the way of your favorite multiplayer games or chat programs by inadvertently shuttering certain network ports. To fix that problem yourself, follow our simple guide to port forwarding.
Setting up and maintaining a home Wi-Fi network can be a daunting task for a PC newbie. These four how-to guides will run you through some of the basics.
Networking Videos
Featured Brands
Technology that empowers you... »
Deals & Coupons »