Don't-Miss Storage Stories
Here's a quick guide to the meaning of various popular IT certifications and to the hoops they require IT pros to jump through.
Follow these quick and simple instructions to protect your valuable files.
Looking for a new hard drive? Flash drive? Memory card? This site corrals some of the Web's best deals.
Five-year Plan: 8 Problems IT Must Solve
You can't march into the future dragging along unsolved old problems. Here's what you must do with servers, software licensing, and other pressing IT matters for the next 5 years.
5 Ways to Cut Your Storage Footprint
Trimming your data footprint cuts costs for hardware, software, power and data center space, and it eases the strain on networks and backup windows.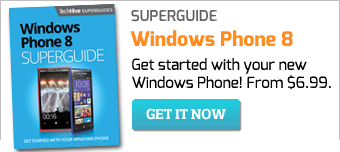 Featured Brands

Upgrade Your Business »