Don't-Miss Tablet Stories
techhive.com
Tablets are everywhere today--and many more are on the way. We tell you what to consider, before you buy.
How to Stream Digital Media From Your Windows 7 PC
A PC can serve capably as a hub for digital media collections, but sitting at a desk isn't the best way to watch movies. We'll show you how to stream media from a Windows 7 PC to a game console, a set-top box, or even a smartphone.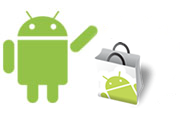 Beginner's Guide to Managing Mobile Movies
Are you wondering how to put your movie collection on your brand-new smartphone or tablet for some on-the-go video goodness? Read this collection of how-tos to find out how to rip your DVDs and Blu-ray movies, convert them in HandBrake, and sync your iTunes purchases.
How to Rip a DVD With HandBrake
Want to watch your DVDs on your smartphone, tablet, or netbook? Here's how to rip copies of your movies to your PC with HandBrake.
Don't let your tech get in the way of covering your local protests, demonstrations, and other public goings-on. Read these how-tos for better photos, live video streaming, and useful apps.
Featured Brands
Technology that empowers you... »
Deals & Coupons »