Get PCWorld on any device!
Subscribe to our Digital All-Access Pass and you get full access to the Enhanced Editions. You can log in from any device we support at no additional cost, and you'll also receive access to PCWorld's Zinio Replica Editions for all other devices.
Enhanced Editions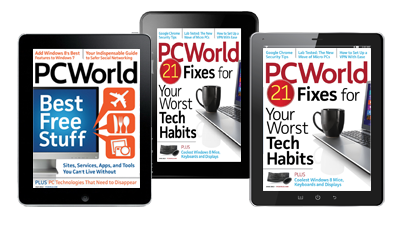 Our Enhanced Editions were created to bring a new experience to subscribers with exciting new features designed especially for these device platforms. LEARN MORE about the Enhanced Editions
Enhanced Editions available for: Android tablets • Kindle Fire • Apple iPad See direction pages for compatibility details
Replica Editions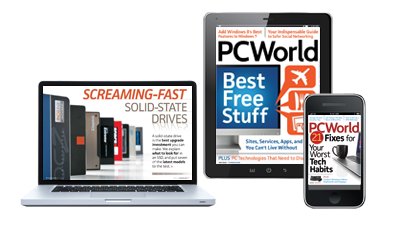 Includes our Replica Editions, it's the print version of the print magazine in a PDF-like format. LEARN MORE about the Replica Editions
All-Access Pass Replica Editions available for Android tablets • Android phones • Apple iPhone • Apple iPad Apple iPod touch • BlackBerry PlayBook • Mac desktops & laptops PC desktops & laptops • Windows Phone 8 • Windows 8 tablets See direction pages for compatibility details
Other Magazine options:
PCWorld Replica Monthly Recurring and Single Issue Options
are an exact replica of the print version in a convenient reader app. You still can flip through the magazine, just as you would in the print version. And as an added feature you can also pinch and zoom through pages and content.
LEARN MORE about the Replica Editions

$6.99 Single Issue
Available for
NOOK HD/HD and tablet
NOOK • NOOK Color
NOOK tablet

$6.99 Single Issue
Available for
Kindle Fire
Kindle Fire HD

Available for
Android tablets • Android phones • Apple iPhone • Apple iPad Apple iPod touch • BlackBerry PlayBook • Mac desktops & laptops PC desktops & laptops • Windows Phone 8 • Windows 8 tablets
See direction pages for compatibility details