Don't-Miss Business security Stories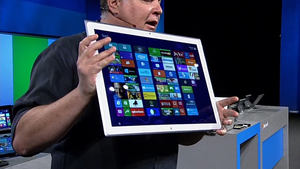 Gartner security survey: McAfee up, Trend Micro down
A Gartner report about the security software market out today shows that No. 2 ranked McAfee enjoyed the most overall growth last year, Trend Micro slipped but stayed No. 3, and Symantec held onto its top spot in the $19.1 billion market.
Signature-Based Endpoint Security on Its Way Out
Signature-based blacklisting security technologies are losing the battle against malware, says McAfee, which has streamlined its endpoint security offerings to two suites that it says provide next-generation security for all endpoints, whether PCs, tablets or ATMs.
Homeland Security database leaks employee information
The Department of Homeland Security last week said it notified employees and others with DHS clearance to be on alert for potential fraud due to a vulnerability discovered in software used by a vendor to process personally identifiable information for background investigations. The software hole in had existed since July 2009.
Featured Brands
Deals & Coupons »

Upgrade Your Business »