Don't-Miss Camcorder Stories
Flip SlideHD Camcorder Adds Touchscreen
Cisco has released the latest update to its popular Flip family of pocket video cameras: the Flip Slide HD. With video specifications that are the same as...
This week's deals include a 46-inch plasma HDTV and the Nintendo DSi.
This week we found some impressive deals, including a striking Samsung Luxia HDTV and Sony's Reader Touch Edition.
New Cameras Go Retro at PMA 2010
At times, wandering through the PMA 2010 photography show in Anaheim felt like stepping into a time machine. A lot of the new imaging technology has a decidedly retro slant. Take a look.
This week's deals include a Vizio HDTV, an Asus netbook bundled with a wireless router, a Palm Pre Plus, and more.
From 3D home-theater gear to tablets, tablets, everywhere, here's what we loved and hated at this year's show.
DXG Releases $300 1080p Camcorder
At CES, DXG released the DXG-A80V, a new camcorder that is capable of recording at 1920 by 1080 resolution at 60 frames per second. The camcorder is priced at...
Day 1: Gadgets Gone Wild at CES
Media players with see-through screens, incredibly thin TVs, and tiny HD camcorders characterized the opening day of CES in Las Vegas.
Camcorder Videos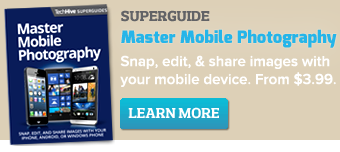 Featured Brands
Technology that empowers you... »
Deals & Coupons »