Don't-Miss Camcorder Stories
Toshiba Spurs Graphics Gadgets
May has brought a clutch of graphics-oriented gadgets from East Asia's electronics powerhouses including a couple of products featuring Toshiba's SpursEngine.
Good things come in small packages--and technology innovators are creating all kinds of them for people on the go. Some of these 10 intriguing mobile gizmos, including a connected GPS unit, external iPhone speakers, a Bluetooth headset, and a gadget charger, are fairly mainstream. The others, well, not so much.
I'm joined by Macworld senior contributor, professional photographer, and multimedia maven Ben Long to look at today's most...
This week we'll show you where to find the best deals on a big-screen TV, an HD camcorder, a Dell laptop, and more.
Camcorder Videos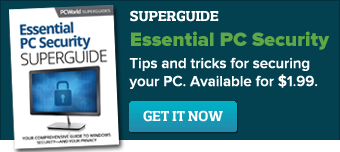 Featured Brands
Technology that empowers you... »
Deals & Coupons »