Don't-Miss Display Stories
New Display Tech Draws Almost No Power
Researchers develop a new display that promises excellent readability in bright sunlight, high-contrast color, and massively reduced power consumption.
The Most Dangerous Jobs in Technology
For most desk-bound IT workers, the workplace is relatively tame. Others who earn a living in the technology realm, however, confront danger on a regular basis.
Check out these deals on an LCD TV, a compact digital camera, a 1-terabyte drive, a netbook, and an Xbox 360 bundle.
The Cheapskate's Guide to Crafty Tech Buys
Here's how to know which features of cameras, camcorders, HDTVs, LCD monitors, and printers are crucial--and when you can save big by buying a model that skips features you don't absolutely need.
Apple's Hardware Announcements
After Apple put the focus on Mac hardware Tuesday with updates to its Mac Pro and iMac lines, we follow suit on the Macworld Podcast with a 50-minute throw-down...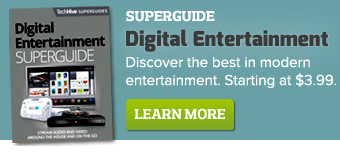 Featured Brands
Technology that empowers you... »
Deals & Coupons »