Don't-Miss E-Reader Stories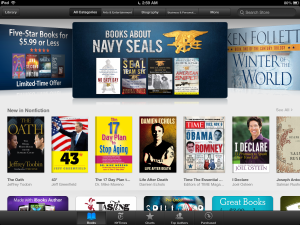 Amazon's new Kindles: up close
Amazon unleashed a torrent of new Kindles and features Thursday that, coupled with its content, make Amazon a force to be reckoned with--again.
Barnes & Noble Cuts Nook Prices
The tablet market gets lively as release dates approach for Microsoft's Surface and Google Nexus 7 -- plus whatever the current players have in the works.
The New Kindle Fire: What We Know
Amazon is as tight-lipped about a refresh of Fire as Apple is about its products, but a growing consensus among forecasters suggests the company is ready to compete directly with the iPad.