Don't-Miss Input device Stories
Tech We Took From Science Fiction
Even though we're still waiting for flying cars, we're already living in the future predicted by science fiction. Here are a few tech prophecies from sci-fi films, books, and TV shows that became reality.
Change the Name of Keyboard Layouts
If you ever use any of the alternative keyboard layouts available in OS X (System Preferences -> Language & Text, Input Sources tab), you know that some of...
Logitech Launches a Couch Mouse
Analysis: The M515 has a sealed bottom case that keeps lint out while helping the mouse glide across cushions, blankets and carpets with minimal fuss.
Cool Tech Toys From ShowStoppers at CES!
Executive Editor Robert Strohmeyer takes you on a tour of some cool CES gadgets on display at the ShowStoppers event, including a PC microphone that makes you sound like T-Pain and cute voice-activated bunny rabbits that can update Facebook or read your mail to you.
The Top 8 Future-Tech Stories of 2010
What will the future bring? We got a taste of what's to come in 2010. Join PCWorld's GeekTech blog as we take a look back at some of the hottest new tech of the past year.
Two weeks ago, Ben Long and I talked about holiday gifts for photographers. Today Macworld senior editor Dan Frakes and I discuss gifts for the media mavens in...
What do you get when you mix a traditional Christmas carol with geekdom? This incredible holiday gift wish.
Shopping for someone who owns a Mac this year? We've got a few suggestions, from laptop decals to a smartpen that records audio
The Beatles, Cisco's Tablet, Netflix, and More
On World Tech Update this week the Beatles and Apple finally come together, a voice and data satellite launches, Walmart sells a cheap laptop, Cisco's Cius tablet gets a launch date, NEC shows of the LifeTouch, Kinect hits a milestone, Netflix plans to stream to Android and we build another PC.
New Input Devices Save Energy, Space
The creative juices of designers are now flowing into mice and keyboards that are becoming sleeker, smaller and more power-efficient. Microsoft and Logitech have...
Input device Videos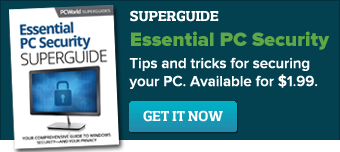 Featured Brands
Technology that empowers you... »
Deals & Coupons »