Don't-Miss Web & communication software Stories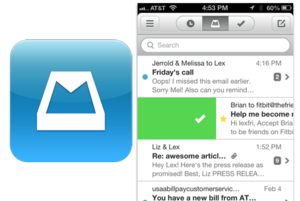 Dropbox has acquired the popular free email app Mailbox.
Will Google Reader's demise revive RSS?
With Google Reader slated to end operations on July 1, people are looking for alternatives to get their daily RSS fix. And that could lead to a revival of sorts for RSS clients.
Google is cleaning house. On Wednesday the company announced plans to purge Google Reader, Google Cloud Connect, CalDAV API, Snapseed's desktop versions for Mac and Windows, and a handful of other products and services to focus on its core products.