Don't-Miss Hardware Stories
Attractive and interesting, but not without its flaws--check out our hands-on impression of Fusion Garage's highly anticipated JooJoo tablet.
Our ratings give readers a quick assessment of a product's overall quality, performance, features, and design.
16 Apple Products We Can Only Dream About
Nowadays, everybody seems eager to make an Apple product. These prototypes from independent designers may never appear on shelves at the Apple Store, but they include lots of innovative ideas.
Sony PSP Go Unboxed and Exposed
Sony's palm-sized PSP Go debuts in less than two days, but you can have a look at our review unit now courtesy these "unboxing" snaps.
Today's Macs are miracles of speed and efficiency, but there are particular tasks that can take seemingly forever. One of those tasks is encoding and converting...
iPhone 3.0: The View from Britain
Wondering what an iPhone is like with tethering and MMS, the new iPhone 3.0 capabilities AT&T doesn't yet support? Our colleagues at PC Advisor in England report in.
The PC World Challenge: 72 Hours of Windows 7!
We challenged one blogger to make the switch: a full conversion from Windows Vista to Windows 7 for three days. From gaming, to business, to screwing around on the Internet: Did our intrepid upstart make it through until the bitter end? And what's up with that buffalo?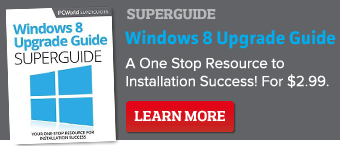 Featured Brands
Deals & Coupons »

Upgrade Your Business »