Don't-Miss Phone Stories
Which Specs Deserve Your Respect?
When it comes to buying a new computer, printer, camera, HDTV, phone, tablet, or storage drive, there are some specs you can safely neglect. Here are the features to ignore, pay attention to in some contexts and actively seek out.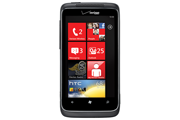 Motorola Droid X2: Dual-Core, but no 4G
With a gorgeous display and dual-core power, the Droid X2 won't disappoint gamers or multimedia addicts, but video capture is dismal and you don't get 4G data speeds.