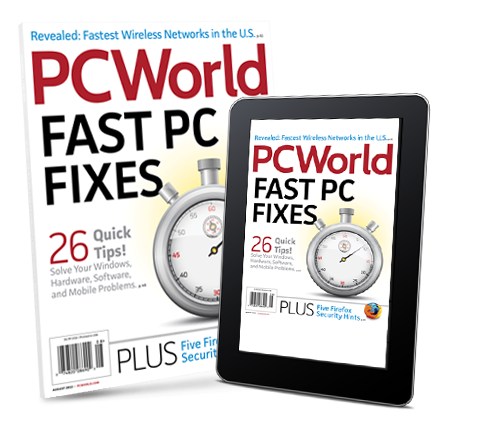 Follow the directions below to get access to the PCWorld Digital Magazine Enhanced Kindle Edition!
Not currently a subscriber? The Enhanced Kindle Edition is available as part of the PCWorld Digital All-Access Pass, now available for purchase for $19.97 annually. Alternatively, you can purchase a recurring subscription for $1.99 monthly, or a single issue for $6.99, in the app.
---
About PCWorld Digital Magazine Enhanced Kindle Edition
Available on all Kindle Fire Devices.
Links to webpages, app reviews and product reviews.
Fully interactive table of contents, URL and PCWorld find-product codes.
Back issues are stored on your Kindle device.
Share content via Twitter and email.
Optimized for all Kindle Fire devices, including high-res support.
Integrated video clips, sound bites, and multimedia.
High-resolution images.
Kindle Fire intuitive layout.
Swipe and slide through digitally remastered articles.
Bookmark articles.
Get access in 3 easy steps! Do you have an original Kindle Fire? (Click here for detailed instructions with images)
---
1.

Download the free PCWorld Digital Magazine App.

Visit the PCWorld Digital Magazine App page on the Amazon App Store for Android on your Kindle Fire device, or search for "PCWorld" within the Amazon App Store and click on "PCWorld Digital Magazine (U.S.)."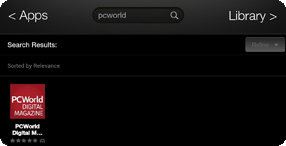 Tap "Download" to install the PCWorld Digital Magazine app. Note: Available for any Kindle Fire device.
2.

Open the app, and locate the "My Account" menu.

Once the app is installed, click "Open." Alternatively, you can find the PCWorld Digital Magazine icon in the carousel of your home screen.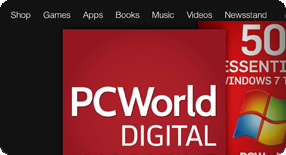 Once you've opened the PCWorld Digital Magazine App, you'll be presented with a set of instructions. As stated in step 1 on the screen, tap and hold the screen, and additional navigation will appear at the top. Tap the "More" icon in the upper-right hand corner, and you will see a "My Account" option in the drop-down menu.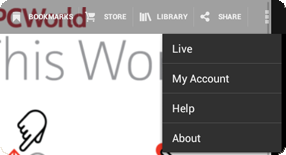 3.

Sign in with your email address and account number, and start reading!

After you tap on "My Account," the login window will appear. Enter your email address and account number, and tap "Sign in."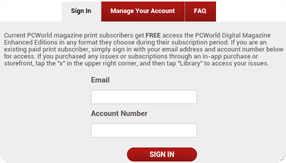 Once you are signed in, close out of the "Sign in" page by tapping the "X." Your issues of the Enhanced Kindle Edition will appear when you tap "Library." Simply tap "Download" below any issue to download and read it!