Don't-Miss Stories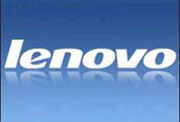 Make your secondhand desktop or laptop run like new, then set it up so your kids practice safe computing.
Improve Your Laptop's Battery Life
Every laptop owner wants to maximize the time between battery recharges. Here's how to achieve that goal with a few basic hardware and software tweaks; as a bonus, they may improve your notebook's performance, too.
There are risks and rewards to using your own laptop, smartphone, or tablet at the office. Here's what you need to know about both.
Featured Brands
Deals & Coupons »

Upgrade Your Business »