Don't-Miss Stories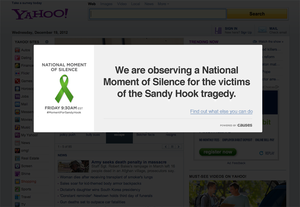 Web sites go dark to honor Sandy Hook victims
A long list of Web sites went dark for one minute at 9:30 a.m. ET today to mark a moment of silence for the 26 women and children who were murdered at Sandy Hook Elementary School in Newtown, Conn. last Friday.
The Roots of Social Networking
Before Facebook, before even Friendster, people still had social networking. Here's a look at how computer users got together in the days before the dawn of the Internet.
Featured Brands
Technology that empowers you... »
Deals & Coupons »