Don't-Miss Stories
Unlimited downloads of your iTunes music purchases to any device you own reportedly is in the works.
Rip your records and transfer your audio tapes to high-quality digital files. Plus, tips on music OCR, and more.
With a street price of around $100, Sennheiser's MM 70 iP has quite a bit of competition in the canalbud market when it comes to sound quality. However, few of its competitors offer comparable microphone performance or are as comfortable.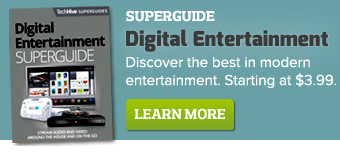 Featured Brands
Deals & Coupons »

Upgrade Your Business »