Don't-Miss Stories
BlackBerry 10 arrives January 30, according to RIM
Research in Motion has scheduled launch events in several countries on January 30, 2013, when it will show off BlackBerry 10, its refreshed mobile operating system. RIM will demonstrate the final version of BB10 and announce availability for the first two handsets designed for BB10.
It's not clear whether RIM will reveal pricing on January 30, or if RIM's carrier partners will make those announcements separately. In October
RIM still has fans among developers and administrators
Research In Motion continues to struggle as it works to finish the BlackBerry 10 operating system, but the audience at the London edition of the BlackBerry 10 Jam World Tour developer event still thinks the company can play an important role in the enterprise.

Research In Motion is showing off the latest build of its BlackBerry 10 platform, and Armando Rodriguez gets a close-up look at some of the features the company has planned for its mobile OS.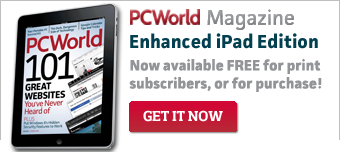 Featured Brands
Technology that empowers you... »
Deals & Coupons »