Don't-Miss Stories
Novell serves up business printing for BYOD era
Seeking a foothold in more enterprises running Microsoft software, Novell introduces an application to streamline the process of connecting employees to workspace printers, even if they are using non-Microsoft computers and mobile devices, such as iPhones.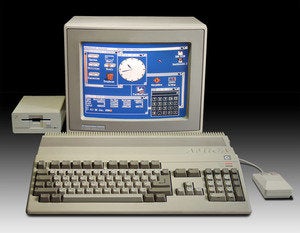 L.A. company picks up Amiga Games Inc. for $500,000
A Los Angeles-based distribution company, Writers' Group Film Corp., says it will acquire Amiga Games Inc. (AGI), which reportedly has the rights to distribute more than 300 classic games. But if the games are classic Amiga or if the best Amiga games will be in this clutch is unclear.