Don't-Miss Stories
Will 2010 (Finally) Be Blu-ray's Year?
Consumers are finally migrating to the slow-to-catch-on HD format, but DVD remains the dominant physical disc format for the home entertainment market.
Some refurbished Macs and an HDTV/Blu-ray bundle make this week's deals look pretty sweet.
pcworld.com
Cyber Monday has some hot deals and steals for everything from laptops, games, movies, and HDTVs.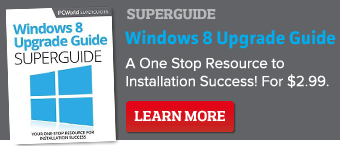 Featured Brands
Technology that empowers you... »
Deals & Coupons »