Don't-Miss Stories
Analysis: Maybe Apple's had a point all along; some things just are happier without Flash.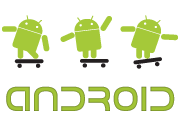 How to Quit Flash: A Three-Step Program
Adobe is no longer supporting mobile flash, and Occupy Flash is calling for people to uninstall the plugin. Is your business ready for its eventual demise?
RIM Stands by Flash as Adobe Pursues HTML5
Research in Motion will continue to use Adobe Flash Player, at least for the BlackBerry Playbook tablet, even after Adobe announced it will discontinue Flash for the mobile web.
Featured Brands
Deals & Coupons »

Upgrade Your Business »