Don't-Miss Stories
2011 Innovations Awards Honorees: Home Entertainment
Looking to transform your home into an entertainment multiplex? Get to know some of the best HDTVs, games, media streamers, home-networking products, and entertainment gear that earned high honors in the 2011 CES Innovations Awards.
Best Tech Products 2010: Full List, 1-100
PCWorld scanned the entire universe of technology this year--HDTVs, phones, tablets, PCs, e-book readers, storage, software, services, apps, digital cameras, camcorders, printers, and more--and picked the 100 best. Here's how we ranked them.
Best HD Webcams for the Holidays
Improve your video-chat quality this holiday season by upgrading to high definition. Here are PCWorld's recommendations for the year's top Webcams.
Logitech took the wraps off a set-top box called Revue, which will be the first device to bring the highly anticipated Google TV platform to television sets.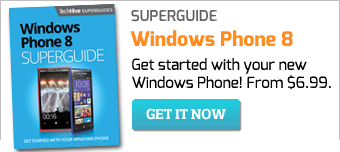 Featured Brands
Technology that empowers you... »
Deals & Coupons »