Don't-Miss Stories
Believe it or not, the first CD player was released on October 1, 1982. Benj Edwards looks back on 30 years of the compact disc.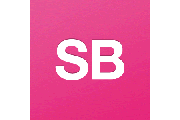 Need a new phone but dread making all those choices? Consumer Affairs Columnist Amber Bouman can help.
Get the right device for your lifestyle and music collection.
How to Boost Your Gadget's Battery Life
Sick of running out of juice at the worst possible moment? Here's how to squeeze every last drop out of your gadgets' batteries and charge them up quickly and conveniently.