Don't-Miss Stories
Apple has patched a critical Mac OS X vulnerability used by a security researcher three weeks ago to win $10,000 for hacking Safari at the Pwn2Own contest.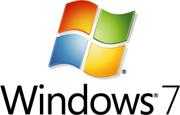 Adobe Preps PDF Patches for Reader
Adobe on Thursday will announce the patches it plans to deliver next week for its PDF software, a part of its quarterly security update process.

Hype Helps Windows Users Patch Fast
A researcher says media coverage is a key reason why users patch zero-day Microsoft bugs faster, whether they are part of a standard patch Tuesday release or not.