Don't-Miss Stories
BlackBerry 10 arrives January 30, according to RIM
Research in Motion has scheduled launch events in several countries on January 30, 2013, when it will show off BlackBerry 10, its refreshed mobile operating system. RIM will demonstrate the final version of BB10 and announce availability for the first two handsets designed for BB10.
It's not clear whether RIM will reveal pricing on January 30, or if RIM's carrier partners will make those announcements separately. In October
RIM's PlayBook tablet pulled from US online stores
Models of Research in Motion's PlayBook tablet have been pulled from online stores of some top retailers in the U.S. and Canada, a move one analyst said could be a sign that the company is readying a successor tablet.
PlayBook OS 2.1 update boosts security, management
Research in Motion Wednesday released a BlackBerry PlayBook OS update that adds full device encryption to secure personal data stored on the device to go along with the already-available encryption for corporate data.
Research In Motion is showing off the latest build of its BlackBerry 10 platform, and Armando Rodriguez gets a close-up look at some of the features the company has planned for its mobile OS.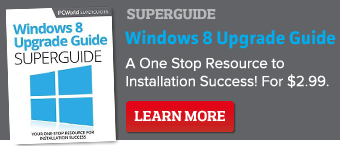 Featured Brands

Upgrade Your Business »