Don't-Miss Stories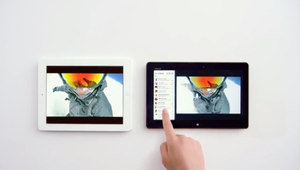 An iPhone fan's month with Windows Phone: Week two
Macworld senior writer Lex Friedman ditched his iPhone 5 a couple weeks ago in order to give Windows Phone a fair shake with the Lumia 920. Last week, he heaped praise upon Windows Phone. This week, he shares some complaints.
Which voice-driven, iOS-based search tool is better? Rob Griffiths puts them to the test.
By restricting Siri to iPhone 4S and the new iPad, Apple has widened the market opening for Google Now and Android 4.1 Jelly Bean.
A Look at Why the iPhone Matters
A mobile industry analyst says the iPhone has had such a rapid effect on the market that theories that usually take decades of research to validate are shown in near real time.
Featured Brands
Deals & Coupons »

Upgrade Your Business »