Don't-Miss Stories
Report: Verizon wants to buy Clearwire spectrum
Verizon Wireless reportedly has offered $1 billion to $1.5 billion for some of Clearwire's spectrum leases, possibly complicating Sprint Nextel's attempt to buy out the company in conjunction with its acquisition by Softbank.
DOJ asks FCC to delay action on Sprint-Softbank deal
The U.S. Department of Justice and the Department of Homeland Security have asked for more time to consider Softbank's proposed takeover of Sprint Nextel, a move that may signal a rough road ahead for the US$20 billion deal.
U.S. mobile buyouts may meet their end in 2013
After starting amid the smoldering ruins of AT&T and T-Mobile USA's failed merger, 2012 ended as a big year for mobile carrier deals in the U.S., and possibly a final changing of the guard for a long time.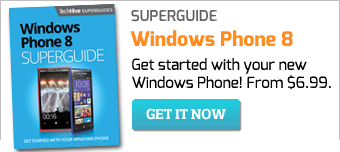 Featured Brands

Upgrade Your Business »