Don't-Miss Stories
How we tested the nation's networks
Our approach to testing wireless service has always been to closely replicate how people use wireless service in the real world, and then measure how well it really works. That's why we do the testing ourselves.
U.S. carriers line up against texting while driving
The major U.S. mobile operators are all putting their weight behind a campaign against texting while driving that will include a blitz of advertising and a driving simulator touring the country this summer.
Clearwire lays out its case for a Sprint buyout
Sprint Nextel's network partner Clearwire hasn't been able to find any other big wholesale customers nor sell any of its spectrum, so selling out to Sprint is the only real option for its shareholders, the company said Monday.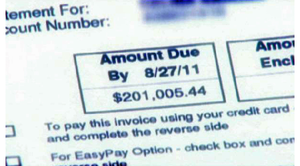 U.S. carriers set up warnings to prevent 'bill shock'
U.S. mobile operators will warn subscribers when they're heading toward a big bill, after most carriers agreed to send email or text alerts when users are about to exceed their monthly usage limits or start using international roaming.
ACLU complains to FTC that mobile carriers leave Android phones unsecured
Smartphones with custom versions of Android offered by large mobile operators in the U.S. are not getting security updates as regularly as phones from Google, or smartphones from other vendors like Microsoft, according to a complaint by the American Civil Liberties Union to the Federal Trade Commission.
Featured Brands
Technology that empowers you... »
Deals & Coupons »